A Devoted Lawyer & Passionate Cyclists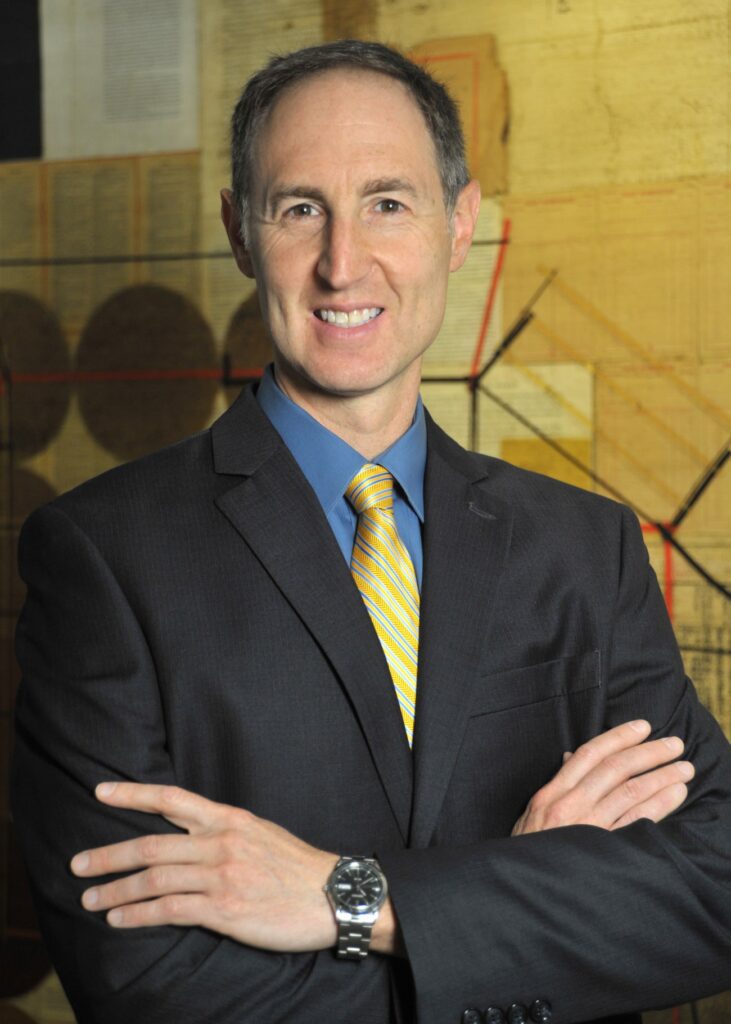 Want to know about Brian Weiss? He has been a lawyer since 1994 and has represented over one hundred bicycle riders who have been injured in crashes in Colorado. He is licensed to practice law in Georgia and Colorado. He leads an active Colorado lifestyle, biking, and hiking, and spending a lot of time in Summit County. As a young lawyer, he worked for insurance companies and their interests, at which time he became knowledgeable about various insurance companies' policies and tricks. He focuses on all aspects of his client's situation including whether adequate medical evaluation and care has been provided to his clients, and tried to make sure that occurs. He loves to try cases, and although many of his cases settle quickly, Brian will often try to convince his clients it is worth trying the case when he knows an insurance company is being unreasonable.
Brian handles all aspects of the crash so that his clients can focus on getting better and hopefully back to what they want to do, like riding a bike. In fact, he has done this so well that over the last 10 years he has collected over $12 million on behalf of his clients.
Beyond helping people who are hurt in crashes for over 25 years, Brian gives back to the bicycling community. Brian has given expert advice to bicycle in teams and advocacy groups throughout the state of Colorado. Interestingly, Brian has advocated at the Colorado State Capitol for pro-bike laws on numerous occasions. Important laws in which Brian testified were the Colorado "3 foot passing law" (C.R.S. Section 42-4-1003) as well as the Vulnerable Road User law (C.R.S. Section 42-4-1402.5).
In addition, Brian was President, and a board member for Team Evergreen Cycling for 10 years. For those who do not know about Team Evergreen Cycling come it is the largest and most philanthropic bicycling club in Colorado. Team Evergreen produces many awesome bicycle events such as the Triple Bypass ride from Evergreen to Vail, Mount Evans Hill climb and the Bailey Hundo.
Brian lives in Lakewood, Colorado, and is able to make time to meet with clients at their homes or at the office on weekends or evenings. As a result, he strives to make the legal services of the firm both rewarding and convenient for clients.
In addition to working hard, Brian plays hard. As an avid cyclist, he specializes in bicycle cases and represents the Bike Law network in Colorado, he often commutes to work on his bicycle and can be found mountain or road biking most weekends. Brian also skis and runs on a regular basis, knowing that physical stamina is important to trial work.
Education
Emory University, (GA) Bachelor of Science- Biology, Environmental Science 1990
Georgia State University, (Atlanta, GA) J.D., Law School 1994
Law Licenses in Colorado and Georgia
Professional Affiliations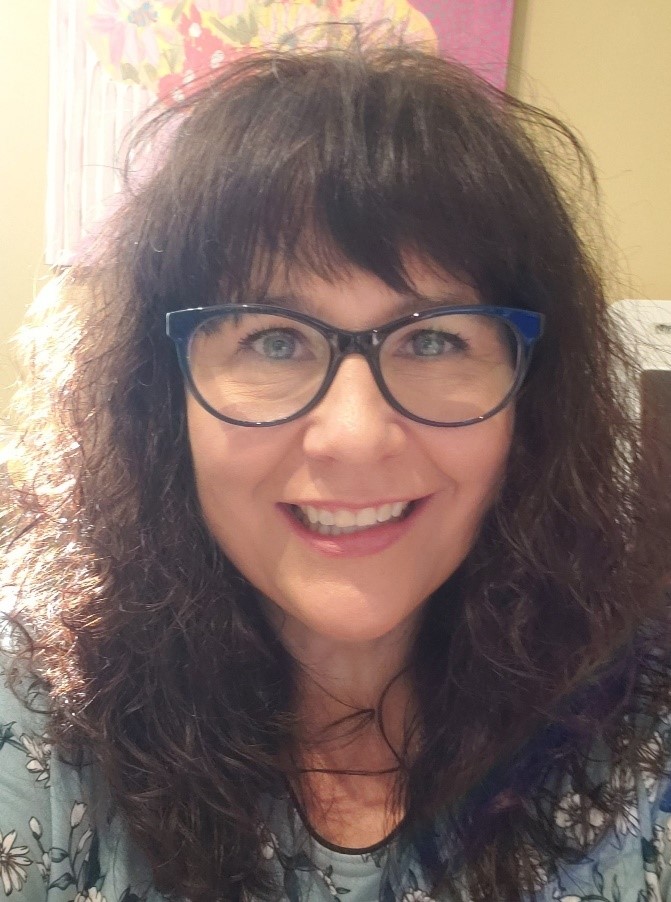 Cathie Ponce de Leon
Cathie Ponce de Leon has a long paralegal career in Colorado with over 30 years of legal experience. She is an understanding listener with a keen sense of the issues in the bike, truck, car, motorcycle, and pedestrian crashes. Cathie knows how to investigate all aspects of bicycle and motor vehicle crashes. Cathie has focused on personal injury litigation for almost her entire career. As a result, she has an extensive understanding of the rule and court procedures for litigation in Federal and State Courts.
Most importantly, Cathie is dedicated to providing excellent service to our clients.  She has advocated for plaintiffs in all types of legal matters and continues to focus her efforts on helping injured clients navigate the complex legal system.
Cathie is also fluent in Spanish and American Sign Language, providing invaluable to those clients who require assistance in communicating about the legal process.  Cathie brings her expertise to Weiss Law as a senior litigation paralegal in cooperation with Mellissa Morgan.
In her free time, Cathie spends time with her husband and five children. She enjoys Colorado outdoors, running in the Mud Girl, attending concerts, and hand-building pottery.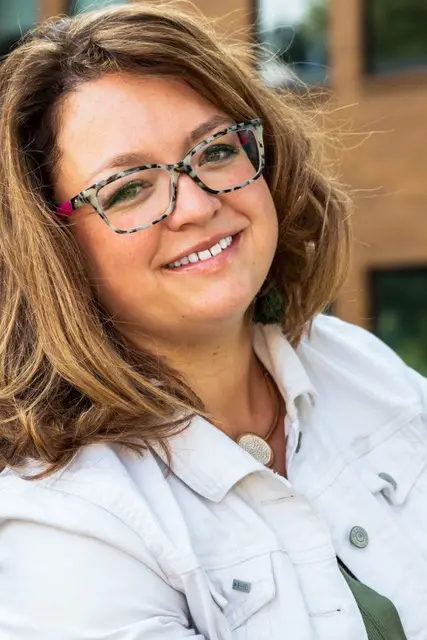 Emily Crouse
When people ask, Emily is always willing to jump in and lend a helping hand. She provides recommendations, notary services, and a friendly ear to anyone in need of help. At work, Emily assists with demand letters, client communications, billing, document preparation, and litigation tasks. She works hard to do her best and to professionally advocate for all the firm's clients.
Emily is a law student at Sturm College of Law at the University of Denver. At the school, she is the Secretary of the Student Plaintiff's Board. Emily is involved with the LGBTQ Chamber of Denver, and she serves on the Development Committee for the Butterfly Pavilion.      Emily has a strong commitment to providing clients with attentive and friendly service. She genuinely cares about our clients and wants to see positive outcomes across the board. She will always go the extra mile to offer convenience to providers and clients. She enjoys significant success in assisting with negotiations against insurance companies.
It has been a lifelong dream of Emily's to become a lawyer. She also works hard raising her three boys. Prior to working at Weiss Law LLC, she had a robust career as a fundraiser for a Broomfield food bank, and worked as VP of First Western Trust Bank.
Her true passion is to amplify the voices of need and ensure that each person receives what is fairly owed to them. She has been featured in Westword Magazine's 40 Under 40, Broomfield Lifestyle Magazine and in Shoutout Colorado.
In her free time Emily enjoys riding her bike, karaoke, and roller skating. She likes to network and meet new people and she is always looking for invitations to get involved in the local community.