What should you do if you or a friend gets involved in a motorcycle accident?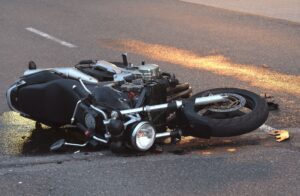 Unfortunately motorcycle accidents are more common than a person might think. In fact, in 2020 alone there were approximately 83,000 motorcycle accidents that resulted in injury, and over 5,500 fatal accidents.
Victims of motorcycle accidents aren't limited to riders. In some cases an accident may also result in injured pedestrians or cyclists. It's important to know how to protect yourself medically and legally if you're involved in a motorcycle accident if you're injured as a result of an accident or crash.
Get Medical Treatment
One of the first things a person should do after an accident is to get medical attention. Call 911 even if you feel like your injuries are mild. It's important to have a medical professional examine the injuries, and it's also important to get law enforcement to the scene.
It's not uncommon that a person might not feel the injuries from a motorcycle accident right away. With the rush of adrenaline, injuries might feel insignificant at first. However, it's important to have a medical professional take a look and determine how severe the injuries actually are.
It's also important that you have any bodily harm documented as proof. Your attorney will want this information for when it comes time to negotiate with an insurance company.
Take Pictures
If you have a smartphone or camera with you, it's important to start collecting photos of where the accident happened, along with any injuries. This acts as further proof for your claims. You should take these photos before moving things around.
There may be witnesses in the area who believe the accident didn't happen as you recalled it. Having these photos will be just what you need if anybody disputes your claims.
It's a good idea to have multiple copies of these photos in case something happens to your phone. Giving them to your attorney and also having them on your phone and on a cloud storage space is always a good idea.
Start Gathering Evidence
Your attorney will want as much evidence as possible after a motorcycle accident. If there are witnesses in the area who would give testimony, that could help your case. If there's traffic cameras in the area, that could also help. It's also a good idea to take detailed notes of everything that happened after the accident such as:
Who was with you while you were waiting for medical attention?

How long did it take for emergency services (e.g. police, ambulance, fire dept.) to arrive?
By collecting and recording this information, it could add significant support to your claim.
It's also important to get the contact information of the at-fault driver. You'll want their name, address and phone number as well as their license plate number and vehicle information. You'll also want to exchange insurance information with them.
Although the accident might make you upset with the other driver, it's important to keep calm. Law enforcement should be arriving at the scene and they'll file a report. You can also request a copy of the report.
Get an Experienced Motorcycle Accident Lawyer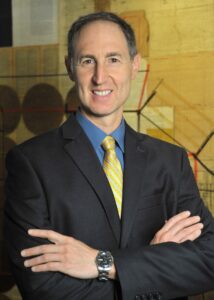 Brian Weiss is a local, Denver bicycle and motorcycle accident lawyer. He's been practicing law since 1994 and can assist you with any legal proceedings that may come up.
Having a personal injury attorney on your side could significantly help in getting you the financial compensation that you're due. Attempting to figure things out on your own may result in lowball offers from the insurance company or missing details that could result in inadequate recovery of finances.
Personal injury cases can take time, so it's important to get in touch with the law firm as soon as possible. Contact Denver motorcycle accident attorney, Brian Weiss, today for your free consultation.